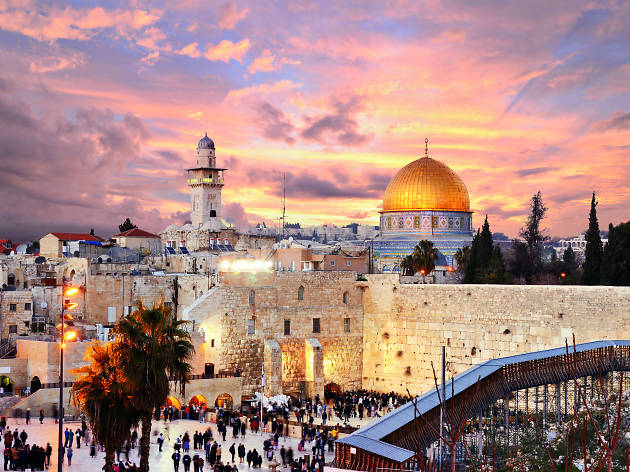 Jerusalem is totally unique – there is no other place like it. A city of tradition, religion, and history, but also, increasingly, of modern culture and heritage, it is a city with so much to offer that you could spend years here and still not see everything.
Jerusalem is the city with a fourth dimension. If most cities are three-dimensional, then Jerusalem has an added fourth dimension, a spiritual one. A surreal place holy to Jews, Muslims and Christians and therefore significant to over one-third of all people on earth. Jerusalem is city, special in every sense of the word. Beyond its religious and historic importance, Jerusalem has developed as the capital of modern-day Israel with West Jerusalem having a modern vibrant center. 
Jerusalem has to be seen to be believed. Exploring Jerusalem individually works well for many, although there is a great selection of tours of Jerusalem should you wish to get even more out of your visit.
The Old City of Jerusalem
represents the historic and religious entities which make this city so special. Serene, surreal and intense are all words which jump to mind when describing this one-square-kilometer walled area, holy to Jews, Muslims, and Christians – perhaps the capital of world religion. The Western Wall, in the Jewish Quarter, the last remaining wall of the Jewish Temple compound, is the holiest site in Judaism, and the central focus for Jews on this city; itself is the focal point of the religion. Christ died, was buried and was resurrected in Jerusalem, and the Church of the Sepulchre in the Old City is shared between many denominations.
Church of the Holy Sepulchre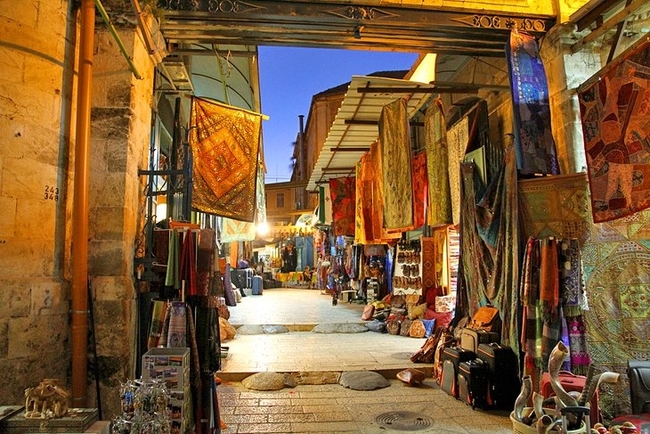 In Islam, Jerusalem is said to be from where Muhammad rose into the heavens, and the Dome of the Rock makes this city the third holiest for Muslims. The four quarters of the Old City, Jewish, Muslim, Christian, and Armenian, each contrast with each other, yet what remains bizarrely constant is the way in which the residents of this surreal place rush about on their daily business. A great overview of the Old City can be had from the Ramparts Walk.
The Old City of Jerusalem simply cannot be missed. The Half-Day Old City Tour or the Jerusalem Day Tour is a great way to get a fully-guided experience of this amazing place.
There is a fascinating array of museums in Jerusalem, some of which complete a visit to the city. Of these, perhaps the most important is Yad Vashem, situated on beautiful Mount Herzl, this is Israel's memorial and place of commemoration for the millions who perished in the Holocaust. The incredible museum tells the story of the Holocaust not only in words, but also via its chilling architecture, and moving multimedia displays. Yad Vashem isn't fun, but it is somewhere everybody should visit. Just down the road, from Yad Vashem the newly renovated Israel Museum houses a huge selection of artistic, archaeological, historical and cultural displays including the world-famous Dead Sea Scrolls. And for kids in Jerusalem is the Jerusalem Biblical Zoo, technically Israel's most popular visitor attraction with a great selection of animals (including a Biblical theme this being Jerusalem) as well as some more common-day favorites!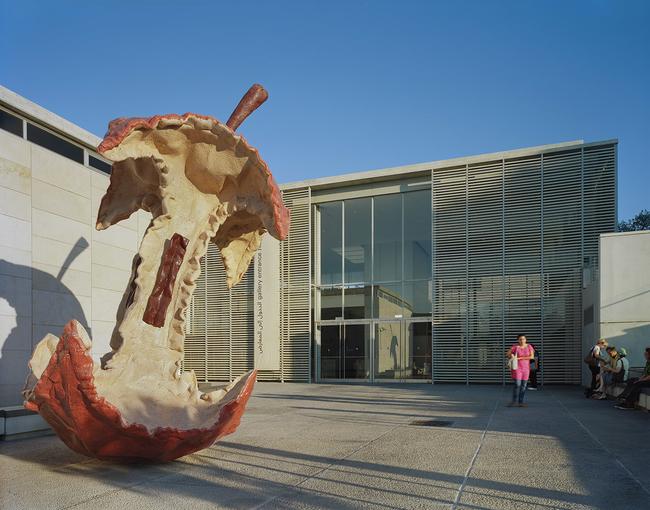 The Machane Yehuda Market, or shuk, is the largest market in Jerusalem with over 250 vendors selling everything from fruit and vegetables to specialty foods, and clothing to Judaica. The market is the  main 'traditional' marketplace of Jerusalem contrasting with the supermarkets that are found across this city, just as any other advanced city. Machane Yehuda is, however, an experience for a tourist of a traditional Middle Eastern style shuk, a fascinating array of sounds, sights, and smells.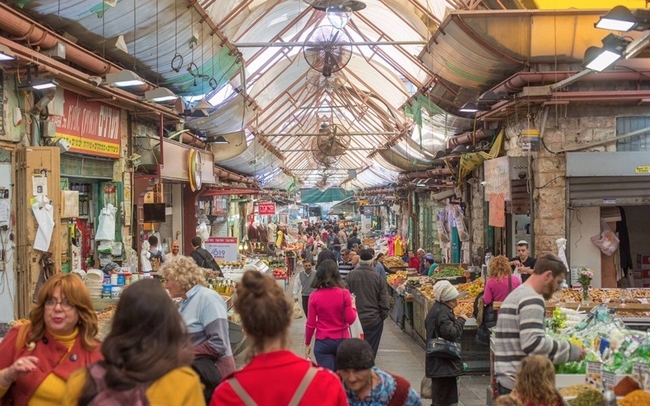 Church of the Holy Sepulchre
The Machane Yehuda Market is set between Aggripas and Jaffa Streets, with two main aisles and then many further small walkways once inside. It is a maze and myriad of sights, sounds, and smells, an intense sensory experience and memorable life experience! Just a ten minute walk from the center of Jerusalem, the market is a fascinating place to stroll whether you are interested just in observing the magnificent sculpted displays of spices, mouthwatering array of foods, and stunning energy of the place, or if you want to get involved in real-market buying, negotiating and tasting!
The shuk is open every day apart from Shabbat, and is particularly busy on Thursdays and Friday mornings with shoppers preparing for the Sabbath. If you are particularly interested, it is possible to take a walking tour followed by a cookery class every week – read more about the Machane Yehuda Market tours.